high performance in build & quality

E36 DIFFERENTIAL BUSHING KIT

Now available, the Garagistic E36 polyurethane complete differential mounting kit! This kit contains all 3 of the bushings that you will need to replace the OEM soft rubber units. Have you ever heard a loud thud in the back of your car? Especially when starting into gear from a dead stop? It sounds like something is trying to escape your trunk! This is usually a sign of tired or worn out differential bushings that are allowing your diff to thump against the rear subframe. Replace and upgrade from the factory rubber bushings to these 80A or 95A polyurethane mounts. These bushings will keep your differential under control allowing better power delivery and reducing slop in the rear end. A must-have for any car making more than factory power, and a great upgrade even for a stock car. Keep that diff under control with Garagistic E36 differential mount bushings!
Replaces part numbers: 33171134872 (X2) Diff Cover bushings 33171134871 (X1) Subframe mount bushing
NOTE ON THE DIFFERENCES OF POLY AND DELRIN/SOLID IN THIS APPLICATION
We offer the Garagistic E36 differential bushing kit in 3 different materials: 80A poly, 95A poly, and solid Delrin. Each material has its intended application and benefits. The 80A poly is the happy medium between upgraded bushings and plush OEM rubber. It is intended for the spirited street driver, and occasional Auto-X and track use. It offers a definite increase in performance with a limited increase in noise transfer and harshness. The 95A is the next tier up on the poly scale, offering a stiffer material than 80A and increased performance to match. If you have a car with a louder exhaust and or a car intended for only weekend use in the canyons or on Auto-X and track circuit this is the bushing for you. Finally, the solid Delrin bushings are for the ultimate in performance. It is designed for the truly hardcore racers and track enthusiasts.
Replaces Part Number 33171134871

Material: Polyurethane 80a, 95a or Delrin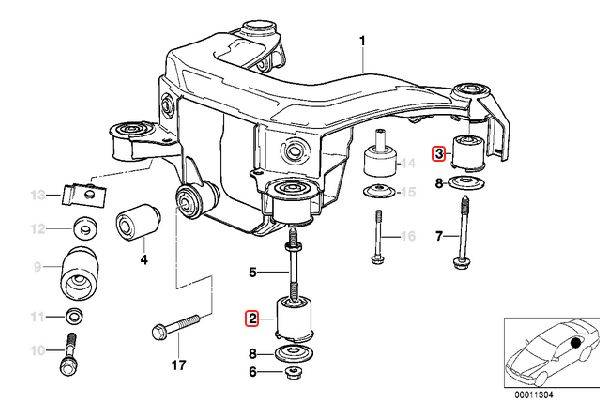 Replacement for E36

4 Rubber Mounting QTY: 1 Part Number: 33171134871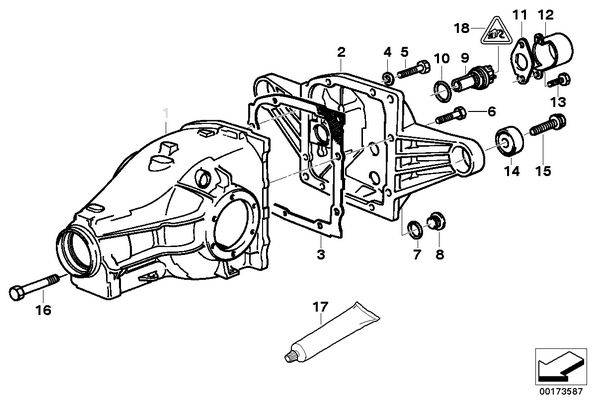 Replacement for E46

14 Rubber Mounting QTY: 2 Part Number: 33171134872

1x Front Differential Bushing
2x Differential Cover Bushings

E36 chassis all (EXCEPT Ti)

YOU MIGHT BE INTERESTED IN....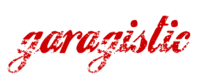 You've seen thecosts of shipping from overseas - not to mention those pesky Import GST& Duty add-ons. Buy local and get your product sooner!

aussie, aussie, aussie....oi oi oi!

Australian Owned & Operated!


Every order is packed with a BSS sticker!


Call, Email or SMS us anytime. We are here to help you find the right part.


What's that? more parts!?

We are constantly looking to expand our product range. Support BSS and we will support you with a wider range of quality parts!