high performance in build & quality

WHAT IS THE COMPLETE BMW E36 POLY SUSPENSION KIT?

The complete E36 poly suspension kit covers all the major suspension bushings on your E36 chassis! Instead of having to individually select each bushing we have assembled this kit to make getting all the bushings you need for your E36 suspension as easy as possible. With a few simple feature selections and your desired stiffness of the material, a complete suspension overhaul can be on the way to you! This E36 poly suspension refresh kit comes with a Garagistic lifetime warranty.
WHAT'S INCLUDED IN THE COMPLETE E36 SUSPENSION REFRESH KIT?

The Garagistic E36 poly suspension kit includes front control arm bushings (available in both centered and offset options), differential bushings, trailing arm bushings, and rear subframe bushing. Fits all BMW E36 chassis EXCEPT the Ti.
WHY REPLACE MY EXISTING E36 SUSPENSION BUSHINGS?

The stock rubber bushings, while great for comfort, flex and allow the rear suspension to move in ways that are not favorable for keeping good suspension geometry and tire contact. This leads to an unstable feeling in the suspension as the components flex and moves around in a non-linear manner. Also, many of the factory bushings that the E36 came equipped with have seen the end of their life with the now-aging E36 chassis and often are in desperate need of a replacement for optimum performance. This kit is an absolute must for your all-out track, autocross, or drift E36 monster, but also an excellent upgrade for any performance or handling enthusiast.

The Garagistic E36 poly suspension kit comes in three material (stiffness) options, 80A, 95A, and Delrin. 80A polyurethane bushings are meant for that OEM + feel. That means if you want a subtle upgrade for your street car without too much of a compromise in comfort, these are a happy medium. 80A is designed for the street enthusiast. 95A is great for dual purpose aggressive street and track applications. Derlin, our stiffest material, is best for race application only.

For the front control arm bushings, you may be asking "Is centered or offset right for me?" Offset style bushings were found in the E30 M3 and E36 M3 (but can be used in any E30/36). These offset versions offer a couple of slight features over the centered version: Wider track, More caster, More camber. The centered version will retain the standard Non-M geometry. This complete poly bushing kit replaces the major suspension bushings in your E36 for a firmer, more controlled ride, and an increase in handling response. Get rid of those mushy rubber suspension bushings and step up to polyurethane bushings. They'll tighten up your whole suspension on your E36. Not to mention they're far more durable than rubber!


Material: Polyurethane 80A, 95A or Delrin
FCAB: Offset or Centered

E36 Differential Bushing
14 Rubber Mounting QTY: 2 Part Number: 33171134872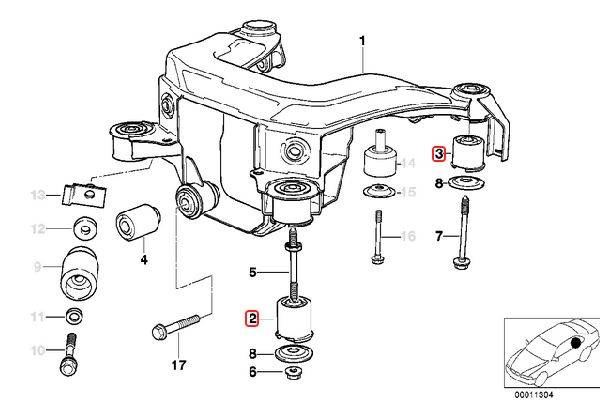 E36 Rear Subframe
02 Set rubber mounting D=60,5MM QTY: 1 (Per Side) Part Number: 33319059300
03 Set rubber mounting D=62,5MM QTY: 1 (Per Side) Part Number: 33319059301
04 Rubber Mounting QTY: 1 Part Number: 33171134871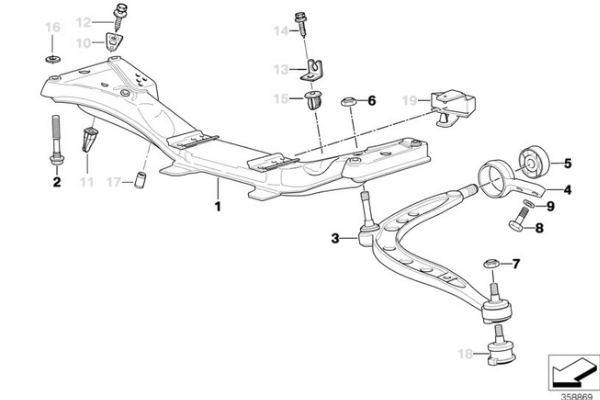 E36 Front Subframe
05 Set rubber mounting f wishbone QTY: 1 (Per Side) Part Number: 31129059288

Front Control Arm Bushing (Offset or Centered)
Differential Bushing
Rear Subframe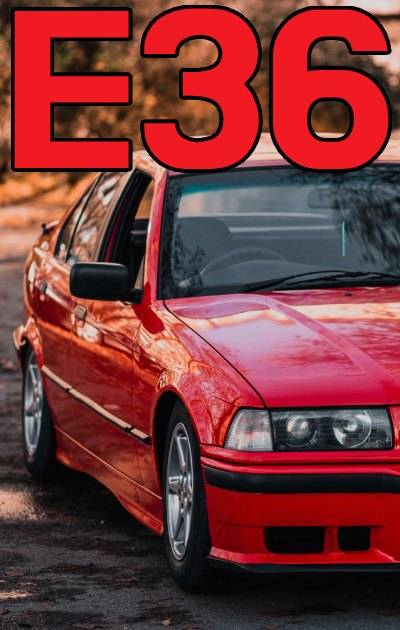 YOU MIGHT BE INTERESTED IN....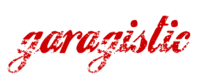 You've seen thecosts of shipping from overseas - not to mention those pesky Import GST& Duty add-ons. Buy local and get your product sooner!

aussie, aussie, aussie....oi oi oi!

Australian Owned & Operated!


Every order is packed with a BSS sticker!


Call, Email or SMS us anytime. We are here to help you find the right part.


What's that? more parts!?

We are constantly looking to expand our product range. Support BSS and we will support you with a wider range of quality parts!