high performance in build & quality

E30 THROTTLE CABLE BUSHINGS - BILLET ALUMINIUM

Rejoice E30 owners, we heard you! With our popular throttle cable bushings for other chassis' (found here), E30 guys wanted a solution for their cars as well... Here it is! Unlike other BMW chassis such as the E36 and E46, the e30 throttle cable isn't threaded. Instead, it uses a barb on the throttle cable and not threads. Well, we are proud to finally release a throttle cable bushing specific to E30's only!
With age, the E30 M20 & M10 OEM throttle cable bushing gets soft and spongy or outright crack letting the throttle cable sag. The throttle response gets worse since the cable must first straighten up before it starts to move the throttle plate. Replacing the worn bushings with the billet aluminum bushings eliminates cable sag to give a crisp throttle response. These are quick and simple upgrades that will wake up the way your engine revs. We recommend tightening the throttle cable and replacing it with a fresh throttle cable as well for best results.
Will these fit my BMW E30?

These throttle cable bushings are designed to fit all E30s equipped with M10s and M20s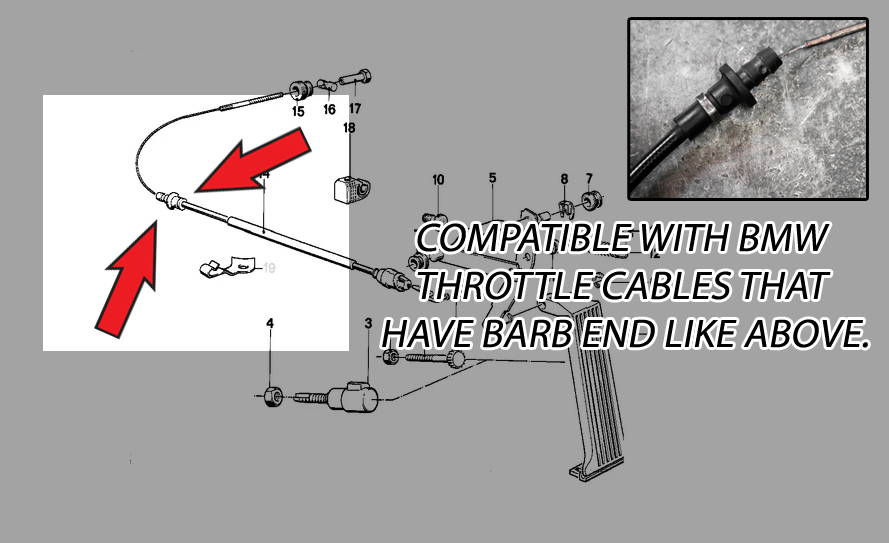 Material: Billet Aluminium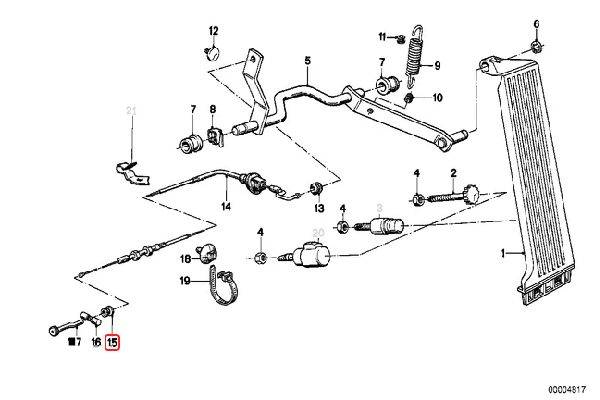 Replaces Rubber Grommet

15 Grommet Qty: 1 Part Number: 35411152744

1x Billet Aluminium Throttle Cable Bushing + Circlip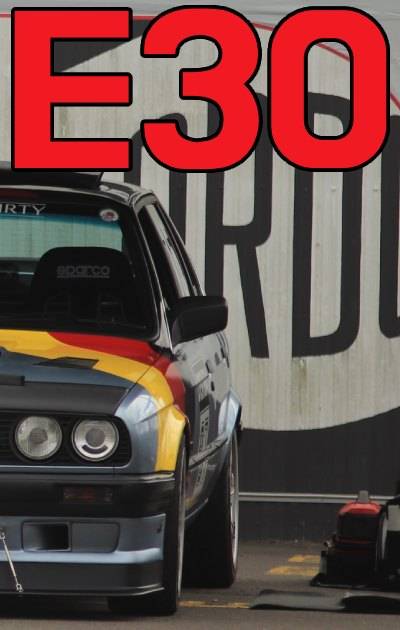 Fits E30 with M10 / M20 Engines

YOU MIGHT BE INTERESTED IN....
Quick Tip: Its easier to replace the bushings if you remove the throttle body from the intake manifold
Step 1:
Unhook the throttle cable from the throttle body
Step 2:
Unscrew the throttle cable from the factory bushing and carefully cut the old bushing off the cable
Step 3:
Put the throttle cable through the aluminum bushing.

Step 4:
Put the aluminum bushing through the throttle cable bushing bracket and secure it with the snap-ring provided
Step 5:
Reinstall the throttle cable back on the throttle body and install it back on the intake manifold.
Step 6: Adjust the tension on the throttle cable till it's tight but still allows the throttle body to close without interference.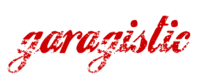 You've seen thecosts of shipping from overseas - not to mention those pesky Import GST& Duty add-ons. Buy local and get your product sooner!

aussie, aussie, aussie....oi oi oi!

Australian Owned & Operated!


Every order is packed with a BSS sticker!


Call, Email or SMS us anytime. We are here to help you find the right part.


What's that? more parts!?

We are constantly looking to expand our product range. Support BSS and we will support you with a wider range of quality parts!