high performance in build & quality

E30 SERRATED CAMBER AND TOE ADJUSTMENT BRACKETS

These serrated camber and toe adjustment brackets will allow you to set the rear alignment with the utmost confidence. Similar to the tried and true eccentric bolt method of adding camber and toe adjustments to the E30's rear subframe, these serrated brackets make adjustments easier. However, with these teeth they will never come loose like traditional alignment kits. These serrated brackets will be welded onto the trailing arm mounting points on the E30's rear subframe similar to the way that the traditional camber and toe brackets get welded on. The biggest difference is the lack of an eccentric bolt and washer setup. Instead, the serrated teeth of the brackets lock the alignment down.
Although you don't get the infinite adjustment of the usual eccentric setup, you will never come out of alignment. A true set it and forget it setup. This kit includes enough to do camber AND toe on the back of the E30. Teeth are spaced 1.50mm apart allowing adjustments to be made in .053 in increments. These also allow for more adjustment. A total of 2 inches of adjustment! Standard eccentric units are about half of that! Another cool thing is that the channels lock in the threaded back piece so no wrench is needed to get into the dreaded outer mount. The days of modifying and cutting down wrenches to adjust alignment are over! This bracket system does not require you to loosen up a nut to make adjustments. Instead, simply turn the head of the bolt to back it out a little from the bracket, move the trailing arms into position and allow the serrated teeth to lock in by tightening the bolt back in. Just like that, your alignment is set!
Our serrated camber and toe brackets are made of stainless steel so they are rust-resistant and durable against the elements. This kit is designed to work on E30 rear subframes only because of the additional laser pieces we include. These can be made to be used with other BMW models like E28, however they will require heavy modification to do so.
NOTE: RAISED SUBFRAME BUSHINGS WILL REQUIRE CHASSIS MODIFICATION, DUE TO THE LARGE SERRATED BRACKETS HITTING THE CHASSIS.
There is enough to do BOTH camber AND toe adjustment The subframe has 4 mounting points for the rear trailing arm, 2 per side. The camber is adjusted using the inner mounts (closest to diff), and toe is adjusted with the outer mounts (closest to the wheels). The camber brackets (inner tabs) should be welded with the slots going up and down. The toe bracket (outer tabs) slots should be horizontal (front to back). In the options list, you can choose to do only camber or toe to save a little money. But you should really do both at the same time considering you will really want to be able to align both.
Total Adjustment: 2" (50mm)

Adjustment Increments: 0.053" (1.34mm)
Material: Stainless Steel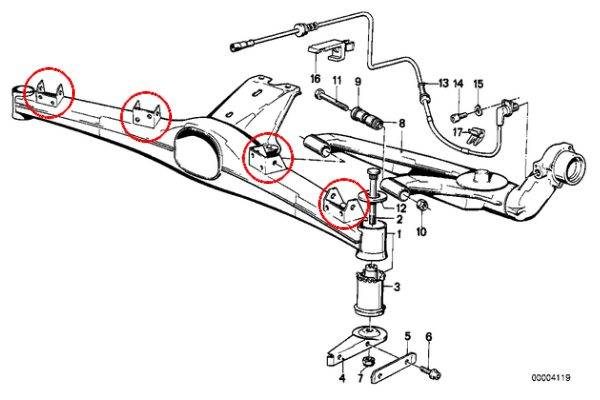 Circled brackets show installation location.

Toe & Camber Kit
- 8 brackets serrated brackets
- 4 thick threaded ends
- 4 through hole ends
- 8 laser extension pieces
Toe OR Camber Kit
- 4 brackets serrated brackets
- 2 thick threaded ends
- 2 through hole ends
- 4 laser extension pieces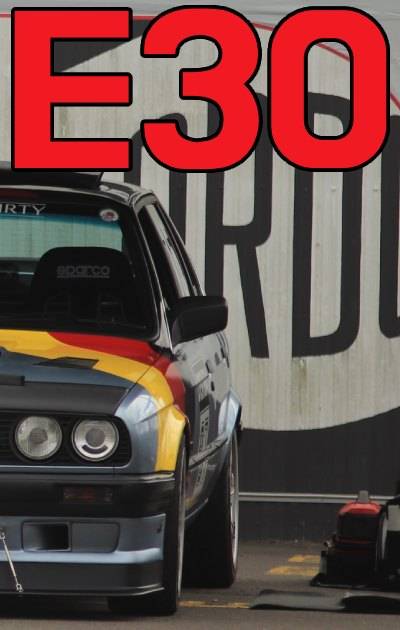 YOU MIGHT BE INTERESTED IN....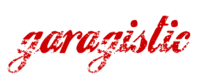 You've seen thecosts of shipping from overseas - not to mention those pesky Import GST& Duty add-ons. Buy local and get your product sooner!

aussie, aussie, aussie....oi oi oi!

Australian Owned & Operated!


Every order is packed with a BSS sticker!


Call, Email or SMS us anytime. We are here to help you find the right part.


What's that? more parts!?

We are constantly looking to expand our product range. Support BSS and we will support you with a wider range of quality parts!