high performance in build & quality

E30 BMW RECARO SEAT ADAPTERS

Ever wanted a set of comfortable Recaro seats in your E30? Don't want to deal with the hassle of pairing sliders with floor adapters and seat hardware etc. etc.? Well look no further the Garagistic Recaro Seat Adapters offer a bolt-in solution to mount many Recaro bottom mount seats directly to the factory E30 sliders! That's right no extra sliders or floor brackets required, simply mount our adapters to your 4 or 6 bolt bottom mount Recaro seat and then bolt them up to the factory sliders removed from your stock seats. These brackets also feature some additional rake (tilt) added to the seating position. This helps you to sit snugly in the seat with a comfortable driving position! These brackets come with all the necessary hardware for a bolt up installation on your Recaro's. Drive in Italian style with Recaro seats in your E30 using the Garagistic E30 BMW Recaro Seat Adapter! This listing is for 1 kit enough to do 1 seat, please order 2 kits if you would like to do both seats.
WILL THESE FIT MY RECARO'S AND E30?
These brackets are intended for use with most 4 or 6 bolt bottom mount Recaros. They are designed to be used with the common four-bolt pattern 406 x 297mm or 6 bolt pattern 406mm x 261mm (from the rear and front most hole). This means that these will fit on most Recaro LX, LS, SRD, SR3,4,5 and many other Recaros from VW, Mitsubishi, etc. with the bolt pattern mentioned above Mk2 VW Recaros are a popular option and these can ONLY be used on the powered versions with the removable base
These brackets will work on ALL E30 chassis utilizing the factory E30 Sliders (some early E30 models will require one bolt hole on the slider drilled out to 10mm).
Designed for 4 or 6 bolt bottom mount Recaro's
Powder coated 3mm Steel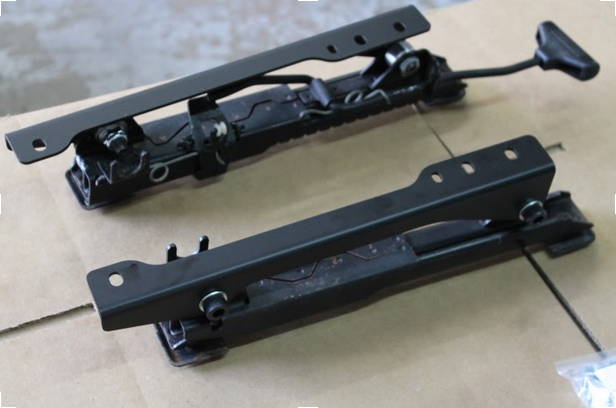 Example of adapters mounted to E30 seat rails.

2x Recaro Adapter Brackets
Required Spacers / Bolts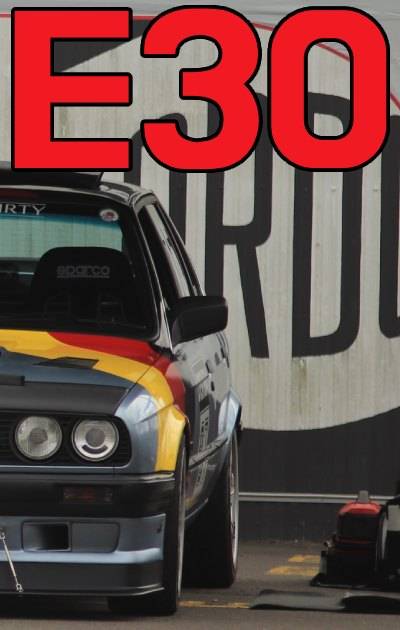 These brackets will work on ALL E30 chassis utilizing the factory E30 Sliders (some early E30 models will require one bolt hole on the slider drilled out to 10mm)
YOU MIGHT BE INTERESTED IN....
Read instructions below or alternatively, see the following
link.
General Info: This ONLY works for Recaro bottom mount reclining seats in E30's. Read entire guide before attempting to remove anything. There is a left hand and right hand seat bracket.
Step 1:
Slide seat rearward to access the two front floor mounting M10 nuts, once you've removed them slide the seat forward and remove the two rear M10 bolts that mount the seat to the floor. Once they've been removed you can take the entire seat out from the cabin.
Step 2:
Once the seat is out of the cabin, lay it down upside down. Remove both brackets/sliders that are mounted to the seat itself. Once they are removed now you can add the Recaro seat bracket adapters.
Step 3:
You will have a left hand side and a right hand side. The side of the bracket will have two large holes, one in the front, one in the rear. The top of the bracket has 3 oval holes at the front part of it, at the rear it will have only one oval hole. Mounting them to the original seat rails is simple, the brackets mount to the front and rear tabs on the sliders via the two large side round holes on the Recaro bracket. The Recaro brackets are mounted on the outside of the seat rails 2 bracket "ears", NOT on the inside. Once you've understood how they mount, next step is to mount them.
Step 4:
Now line up your Recaro bracket with your two mounting "ears" on your slider, slide the supplied bolts with washers into the hole and then on the back of the bolt slide on your washer, then thread your nut on. Do the same process for the other side as well. Once the Recaro seat brackets are mounted up and securely fastened now it is time to bolt everything onto your Recaro seat.
Step 5:
Bolt the Recaro brackets and seat rails onto the bottom of the seat itself. Fasten your nuts and bolts to the seat properly and securely. Lastly bolt your seat back into the cabin via the 2 front M10 nuts and 2 M10 rear bolts you removed from the sliders originally to mount it to the floor. Once everything mounted and secure sit in the seat and double check to make sure there is no unwanted movement from the Recaro bracket, if there is, double check your bolts to confirm that they are tightened properly.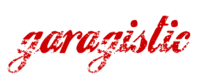 You've seen thecosts of shipping from overseas - not to mention those pesky Import GST& Duty add-ons. Buy local and get your product sooner!

aussie, aussie, aussie....oi oi oi!

Australian Owned & Operated!


Every order is packed with a BSS sticker!


Call, Email or SMS us anytime. We are here to help you find the right part.


What's that? more parts!?

We are constantly looking to expand our product range. Support BSS and we will support you with a wider range of quality parts!