high performance in build & quality

BRONZE CLUTCH & BRAKE PEDAL BUSHINGS

Got a loose or noisy clutch pedal arm driving you crazy? Sloppy? Side to side play? Pedal sits at an angle? Well, it's pretty common in aging BMW's! The original E30, E36, and E46 brake arm bushings have been pushed thousands of times and more often than not are showing their age. You can lubricate them to kill the noise, but that's only a temporary fix for the noise and doesn't fix the play. As we often say, "Do it once, do it right".
No one wants to crawl under a dash more than they have to! Using our bronze clutch pedal bushings as a replacement to the stock bushings means you will never need to replace them again, this is a permanent fix! This brass clutch pedal bushings unit is ideal for the clutch pedal, save the Delrin for the brakes. The reason for this is because the clutch pedal usually sees more use (rotational wise) making the brass a more appropriate material. However, for those wanting to go truly hardcore, these pedal bushings can be used for both the brake and clutch.
Material: Bronze
E30 Bushing: Replaces 35211109541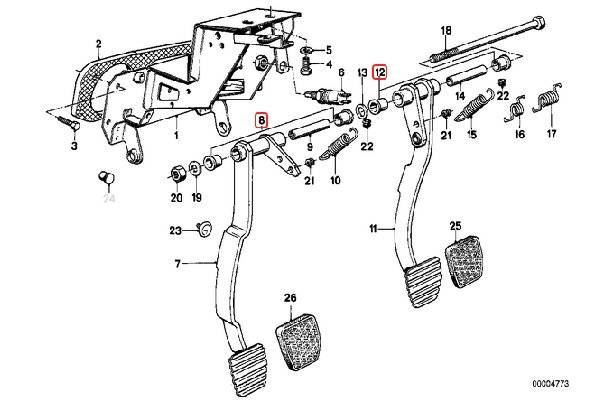 E30 Bushing Replacement
08 Bushing QTY: 2 Part Number: 35211109541
12 Bushing QTY: 2 Part Number: 35211109541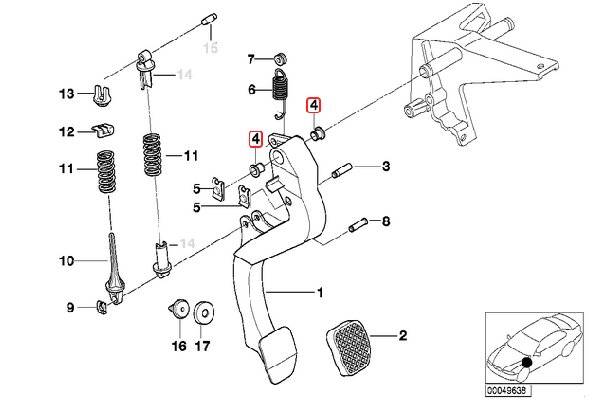 E36 Bushing Replacement
04 Bushing QTY: 2 Part Number: 35211158290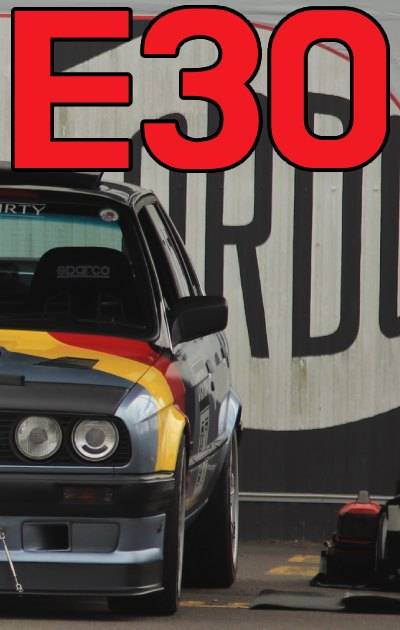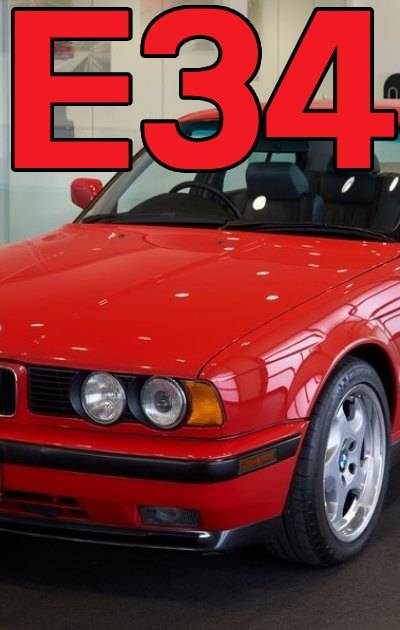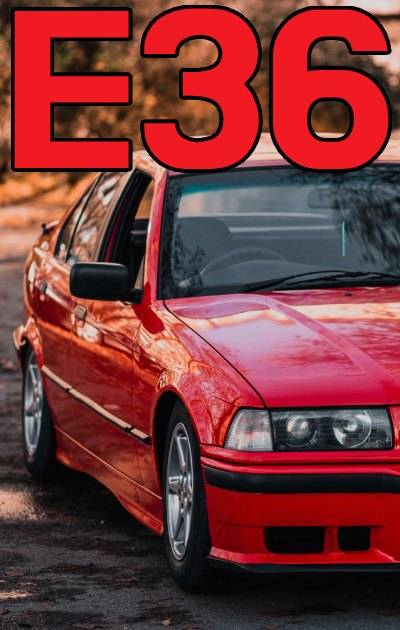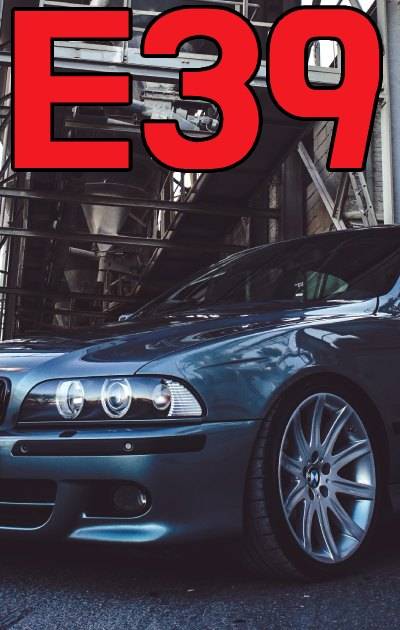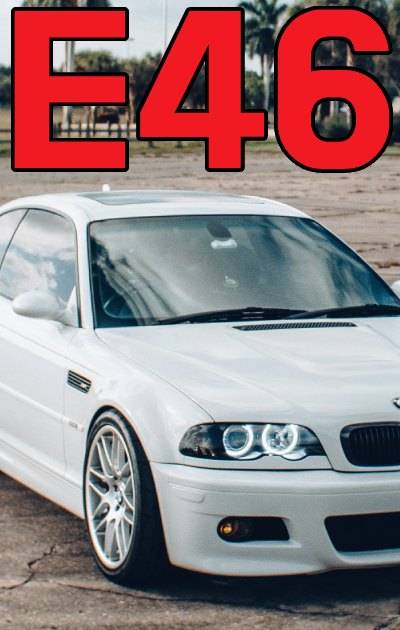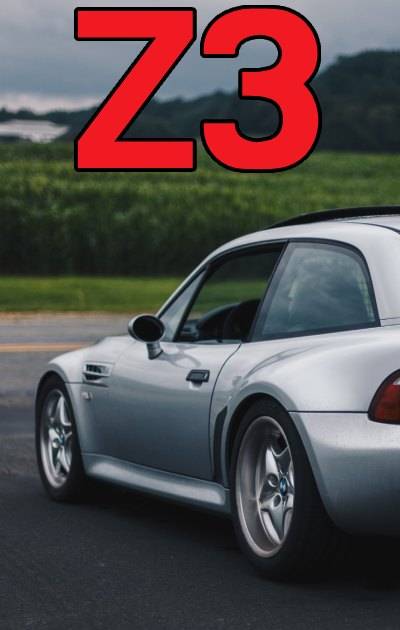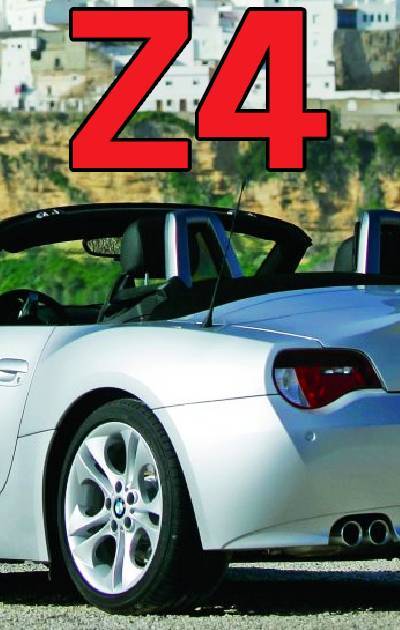 Fits all 1989-2005 3-series (E30, E36, E46), all 1989-2006 5-series (E34, E39, E60), all Z3, Z4, ( as well as all other manual-transmission BMW models built since 1989)
- E30: Late models ONLY (89+) DOES NOT FIT EARLY MODEL E30 PEDALS
- E34: ALL
- E36: ALL
- E46: ALL
YOU MIGHT BE INTERESTED IN....
INSTALLATION NOTES FOR E30

Step 1: Firstly under the steering wheel, remove any panels that can interfere with replacing the pedal bushing, or even just to give you more clearance in the foot well. Also be careful as to not break any clips and remove all screws/bolts/nuts attaching the panels.
Step 2: Next if your vehicle has a styrofoam knee crash absorber, remove it as it will better expose the foot pedals. Now go ahead and remove the clutch master cylinder and pay attention to where the electrical switches are mounted as they will come out as well with the removal of the clutch master cylinder.
Step 3:
Prior to the next step, keep in mind. before removing the clips from the pin ends, pay attention (if you are replacing the clutch pedal bushing) to the clutch over center helper spring and how it is attached, most likely they will come apart when the pedal is removed. Now remove the three locking clips on the left side pedal using a flat head screw driver and slide the pins to the right and they will come out. The pin at the top is the fixed clutch pivot pin, slide the pedal off this pin to remove the pedal. Make sure to really pay attention to how all your pins and how the pedal is mounted for proper re-installation.
Step 4:
Once you have removed the pedal, you can now get to the issue and replace the original worn bushing. Then install your new Garagistic bushing and it is highly recommended you lube the bushing prior to installation using white lithium grease.
Step 5:
Once your bushing is installed, re-assemble your pedal assembly the same exact way it was all removed. Once it is all re-assembled, you can spray white lithium grease at all the pivot points and moving components. Then re-install your pedal's master cylinder (if doing the clutch pedal, make sure the clutch over-center helper spring is attached properly) and verify all components are installed correctly and are properly lubed.
Step 6:
Once you have verified all components are properly working, do not forget to re-install your electric switch sensors whether it is for the clutch or brake pedal as it may need re-adjustment. Once you have confirmed they are all adjusted accordingly you can now re-install your panels and you are all finished!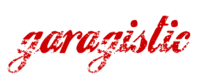 You've seen thecosts of shipping from overseas - not to mention those pesky Import GST& Duty add-ons. Buy local and get your product sooner!

aussie, aussie, aussie....oi oi oi!

Australian Owned & Operated!


Every order is packed with a BSS sticker!


Call, Email or SMS us anytime. We are here to help you find the right part.


What's that? more parts!?

We are constantly looking to expand our product range. Support BSS and we will support you with a wider range of quality parts!