high performance in build & quality

E30 ADJUSTABLE REAR SWAY BAR - 19MM

Keep your car level through the corners with the Garagistic E30 rear sway bar available in 3 different sizes: 16mm, 19mm, and 22mm. Sway bars link the left and right sides of your car's suspension helping to balance the car and keep it more flat through the corners and over the bumps. As a car rolls and the suspension arms move your tires and change the way they contact the road, using a sway bar can help mitigate this and hold more consistent contact with the road. This means that a properly set up car with sway bars will have more grip and be more predictable!
These sway bars are a bolt-on installation, simply remove your existing E30 sway bar and bolt these right up with the provided hardware. New adjustable end links, bushings, and reinforced rear sway bar mounts are included with the Garagistic rear sway bar package.
WHAT'S INCLUDED WITH THE GARAGISTIC REAR SWAY BAR?

- Rear adjustable sway bar in size of your choose
- 16mm and 22mm bars have 3 mounting points to bolt on end-links
- 19mm version has clamp style end links that can be clamped closer and farther from the ends to adjust stiffness
- Polyurethane front sway bar bushings with brackets (bushings may be black or red)
- Billet mounting brackets
- Rear adjustable end links
WE HIGHLY RECOMMEND REINFORCING THE SWAY BAR CONNECTIONS ON THE REAR TRAILING ARMS WHEN UPGRADING TO LARGER SWAY BARS - SEE HERE
Material: Billet Mounting Brackets
Polyurethane Sway Bar Bushings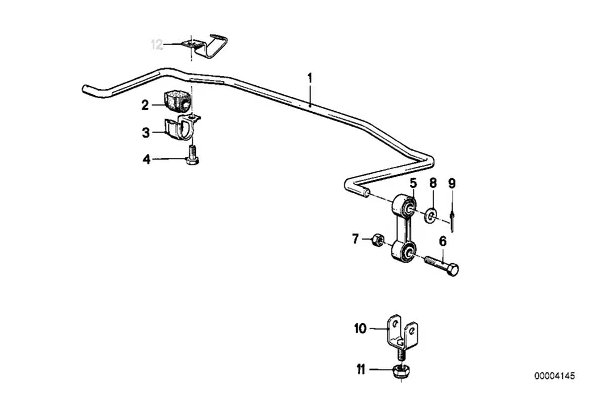 19mm Rear Sway Bar
Billet Mounting Brackets
Rear Adjustable Endlinks
Mounting Hardware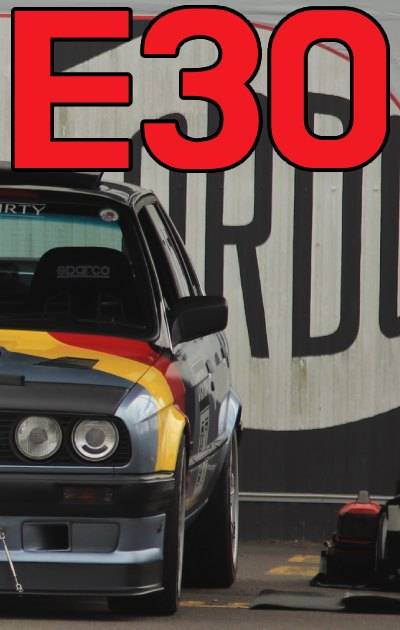 YOU MIGHT BE INTERESTED IN....
The Billet Mounts do require some minor drilling into the floor for proper installation.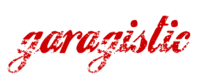 You've seen thecosts of shipping from overseas - not to mention those pesky Import GST& Duty add-ons. Buy local and get your product sooner!

aussie, aussie, aussie....oi oi oi!

Australian Owned & Operated!


Every order is packed with a BSS sticker!


Call, Email or SMS us anytime. We are here to help you find the right part.


What's that? more parts!?

We are constantly looking to expand our product range. Support BSS and we will support you with a wider range of quality parts!